Let's state the harsh reality. Most of us have "fitness goals" that we never seem to achieve. Be it in terms of the desired body or being extremely fit, health and fitness require hard work and attention of its own.
If you are already into your fitness journey, that's great. But what if you need some improvements in your plan? Or maybe you are wondering the whole day about how to begin this journey. To overcome these problems, let have a list of the probable issues that you might have:
You have no clue about how to start your fitness journey.
You are not getting the desired results.
You have some specific injuries to deal with.
You have a certain lifestyle that you need to maintain.
You have a specific event coming up and you have no clue how to train.
These are some of the most common issues one can face in their fitness journey. The good news is personal trainers can help you solve them all. They are well-trained experts who can personalize and customize your fitness plans according to your requirement.
Top 9 fitness journey problems that personal trainers can solve
The idea of personal trainers may sound dicey to a lot of fitness seekers. Here is a list of whys for you to understand the necessity of personal trainers in your life:
1. Where to start?
We often end up ditching our fitness desires as we are unable to understand where and how to start. Everything around may seem way too overwhelming and nothing seems to be the best fit for our type.
Whether you seek some particular goals or want to work out only in a particular style, a personal trainer will listen to all your requirements and restrictions. After all this, they will customize a plan that is the best fit according to your needs so that you can kickstart your fitness journey without any second thoughts.
2. You are not seeing results.
You may already have spent a good amount of time in your fitness journey but after a point of time, you hit the plateau that means no more results. If this is the case that means you need an upgrade of your fitness plan according to the level of workouts that you are already practicing. A personal trainer can plan and upgrade your workout plan for you. In this way, there will be no sign of you hitting a plateau and you will be able to see consistent results with consistent efforts.
3. You have specific injuries or disabilities that need to be catered
Exercises can cause great harm to prior injuries if you do not practice them under
expert guidance. If you have any sort of injury or specific disabilities, a regular workout plan is not the best option for your health. It is always advisable to hire a personal trainer in such cases who can curate a fitness plan keeping your special needs in mind so that you can achieve your desired goals under expert guidance without stress.
4. Accountability and motivation
Everybody can begin their fitness journey. But the real deal comes when we are supposed to be consistent with our efforts and have to show up every day. At times we even tend to skip some part of the training, don't we? So, to deal with all these and get the maximum outcome, personal trainers can be there to hold you accountable at all times and keep you motivated throughout your fitness journey.
5. Save you from injuries
You suddenly realize this posture seems way too easy and you are acing it. Yes, the comfortable wrong postures! Not only these can be intimidating and less effective, but they can permanently cause harm to our body postures if continued for a longer duration. Personal trainers are solely allotted to supervise your fitness training hence they can correct you whenever you are practicing any wrong movement or posture.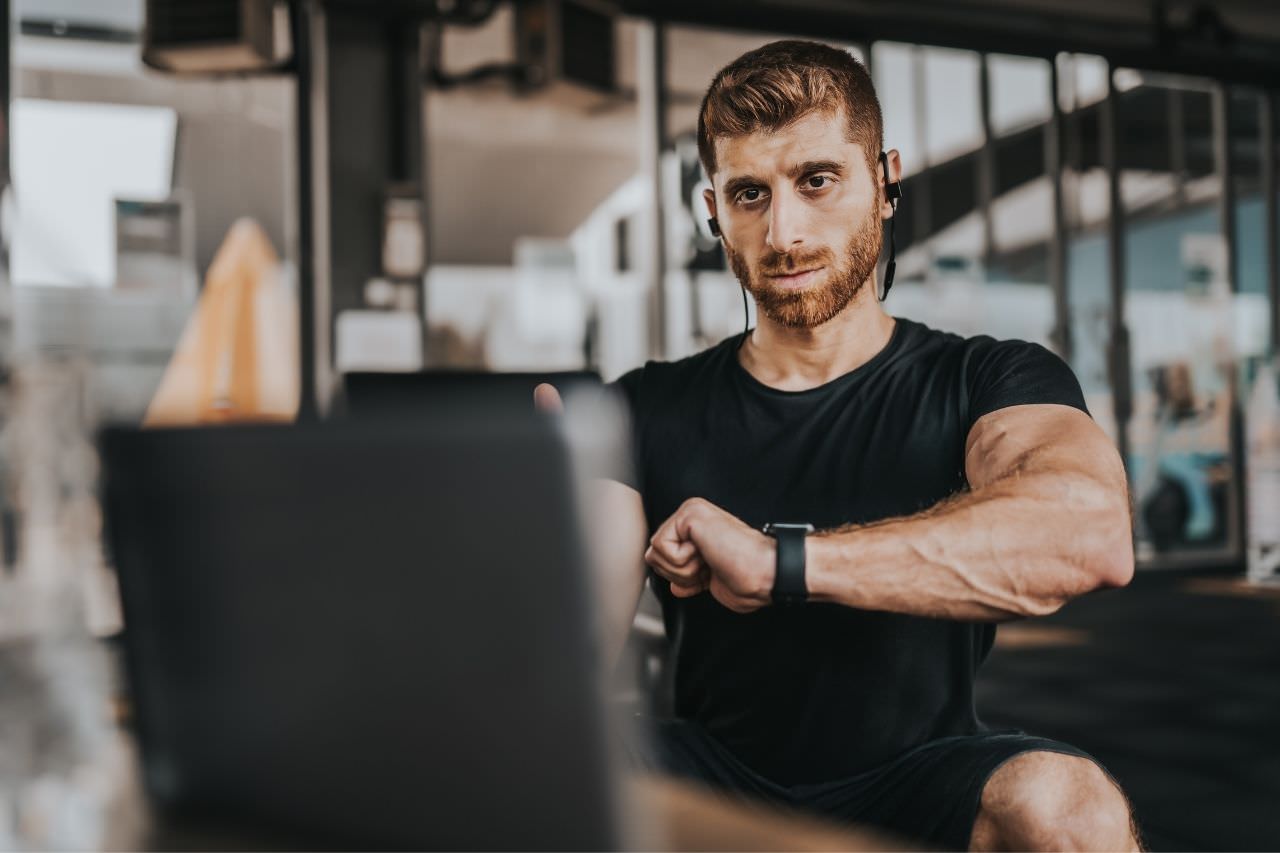 6. Achieve desired goals for any particular event
If You have any particular event coming up be it a sports event or anything special, you may have the desired fitness target to achieve. In such time-bound cases, personal trainers can exactly help you plan and schedule your daily and weekly goals, upgrade and make changes as per needs so that you can achieve your desired goal for any special occasion.
7. You don't end up setting unrealistic goals
Dreams like losing 20kgs in a week or getting abs within a week are better-left dreams. Chances are when you set goals for yourself, you may set your goals way too unrealistically. This leads to a lack of motivation and confidence to continue with your journey when you don't see the desired results. Personal trainers are trained experts who exactly plan out realistic goals and targets for you that you can achieve with consistent efforts without feeling demotivated.
8. Excessive workout
'Overdoing it will show faster results.' Many of us may become the victim of such a notion and end up overdoing our workouts, increasing weights tremendously. These may cause severe damage to your muscles and even lead to permanent injury. The body needs its own time to recover from the workout sessions. To avoid overdoing workouts, personal trainers understand your capacity and modify your plans only when you are completely habituated with a particular schedule. In addition to this, they supervise you well so that you don't end up hurting yourself.
9. Help you break the monotonous routine
Practicing the same routine over and over again gets boring, monotonous, and less challenging. To keep you motivated and challenged, personal trainers can customize and update your schedule periodically or as per needs so that you don't feel bored during your workout sessions. Also, modifying your plans every once in a while, is extremely crucial to increase your body's strength and capacity to its optimum level so that you get stronger in your fitness journey.
Here are some of the basic reasons why you need a personal trainer but the list goes endless. They can be your workout partners and your motivators who can assure you of the results with consistent efforts.
https://www.verywellfit.com/reasons-to-hire-a-personal-trainer-1231372
Why do you need to hire a personal trainer
But, how to find a good personal trainer? Well, there are plenty of personal training programs available in all your favorite gyms packaged and ready for you to buy. But hold on! Here are a few things that you must look into before you book a personal trainer in haste.
What to look out for in a personal trainer?
1. Certifications: No matter how much good they claim to be they are; personal fitness training is something that you will not like to risk upon unless it is in the hands of a certified trainer. Certifications like ACE or NASM is something that you can look out for.
2. Experience: Certified isn't all you should check out. Despite that, they can be a fresher into the field. Unless you have some idea and you both can coordinate and workout, it's better to get your hands on some experienced personal trainer if you are just beginning out.
3. Time and location: This goes without saying, your first choice of a personal
trainer may not be available according to your time and location requirements. Hence it is important to look out for these factors and then finalize one according to your convenience.
4. Budget: This plays a very crucial factor while looking out for a personal trainer. Each session from a personal trainer can range somewhere between 30$-100$ on average. But the prices may vary. So, set your desired budget and then lookout for a personal trainer.
5. Motivation: Despite looking out for all these factors, you may not be able to finalize your perfect personal trainer. In such cases or even otherwise, check out whether you like their personality, can their words and attitude inspire you to achieve your goals. Often such personalities help us get that extra boost to do the job. Hence, always look out for "the one" personality that you seek in.
6. Speciality: If you have any specific goal, style, or injury to focus upon, it is
best advised to look out for a personal trainer who is specialized in doing that job only. They are specifically trained to solve your problem and can cater to your needs the best.
https://www.google.com/amp/s/www.huffpost.com/entry/choosing-a-personal-trainer_b_6085318/amp
Here is an extended article about how to choose personal trainers
5 mistakes to avoid in personal training
Personal trainers are supposed to customize and get your fitness goals into achievable plans. Despite taking all these steps, it may be possible that you are going on making some blunders during your training session.
Even if the personal trainer is good, the program may not be a good fit for you.
Here are 5 mistakes to avoid while personal training:
1. The one-size-fits program: You have opted for personal training because you wanted a customized plan for yourself in the first place. So, if your trainer is trying to convince you to fit into the same training program, he/she is providing to all, you should opt-out.
2. Not keeping regular checks: You want to keep regular track of your progress and get yourself regularly measured. If your trainer is missing out on that part, it's time you ask them to do so and update you regularly.
3. Way too high challenges: Yes, your training programs are supposed to challenge you. But if your muscles are extremely tired and fatigued and you are unable to cope up with the rapid increase in intensity, inform your trainer about the same. Some of them may accelerate their process to achieve faster results. But you getting tried and injured isn't going to help.
4. Poor communication and unfocussed attention: If your personal trainer is unable to communicate and inspire you or the worse, is not even paying attention to your training sessions, opt out of that immediately. Your dedication and theirs go hand in hand.
5. Never overlook the paperwork: oftentimes we are so flattered and hyped about the training program that we tend to overlook the paperwork. It may have some hidden rules, terms, and conditions that may put you in a tough spot if your wish to opt-out. So, be careful and lookout for those.
https://www.precor.com/en-us/resources/9-fixable-mistakes-personal-trainers-make
Mistakes to look out for while personal training.
Online personal training VS offline personal training
Yes, personal training options for both platforms are available. Especially during this pandemic time, it is crucial to ensure the same. But which one is better? Well, there is no answer to this. Each one of them has its own set of advantages and disadvantages that one must look upon before figuring out the perfect fit for themselves.
1. Offline personal training:
If you love hitting gyms, or need a gym to get into the ambiance and workout, then offline personal training is meant for you. Here are some key advantages and disadvantages that you must look into.
Advantages:
This type of training session is perfect for people who prefer going to the gym and working out.
There is always a personal trainer available who can check up on you and your postures in real-time.
Perfect for people with certain disabilities that need to be catered to or any special requirements.
If you struggle hard to begin your journey and lack self-motivation, you should opt for offline personal training.
Disadvantages:
Quite expensive compared to online personal training.
If you are extremely self-conscious then this may not be the perfect fit for you.
You do not have the freedom to access it anytime anywhere you want to.
2. Online personal training:
If you want to achieve your fitness goals from the comfort of your home, then online personal training is a good choice. Here are some key advantages and disadvantages that you should look into:
Advantages:
You can access the trainer worldwide.
You can get trained from the comfort of your home without feeling conscious.
You don't need any gym membership.
You can work around your own time, space, and environment.
You can communicate with your coach 24*7.
Disadvantages:
If you lack self-motivation, this isn't a great choice.
You need to have proper internet access all time along with other technical gadgets.
Your coach may not be able to guide your incorrect postures virtually.
Not great for people who prefer face-to-face interaction.
Want to learn more about online personal training? Here is the link to our previous article where we have discussed it in depth.
No matter which medium you choose, if you want to get started and achieve your fitness journey goals, a personal trainer can become your best friend and help you achieve dreams that you thought were impossible to achieve.