Working from home may be an imposed norm at the moment. However, the concept of doing jobs that don't require a person to show up at a destined workplace physically is not new. Countless working professionals opt for WFH jobs over regular 9-to-5 ones because for many reasons. One of the most popular reasons is that 'work from home' jobs allow a person the freedom to work at his own pace and time. These jobs are also ideal for people who are, for example, preparing for a competitive exam and cannot commit to a full-time job but still want a source of income.
Everyone has their reasons for opting to go down the freelance job route. Some people prefer doing so because they want a break from working in a traditional corporate environment. Some others choose to venture towards freelance work because they have to juggle other commitments. Regardless of the differences behind people's reasoning, one thing is for sure – freelance typing jobs from home are convenient, and they open up many doors.
Fancy yourself a typing job from home but don't know how or where to begin looking for one? We have you covered with this list of some of the most popular WFH typing jobs you can check out.
Different Types of Typing Jobs
Data Entry
Data entry jobs typically involve a range of tasks, such as entering literary data or numerical data into a spreadsheet. Here, you are required to input hard-copy information (that can span across survey responses, addresses, receipts) into computer programs. This type of typing job from home also entails transcribing audio files, scanning documents, filling out online surveys, captioning, formatting & editing files, and coding insurance forms, to name a few.
To apply for a job like this, you are typically required to have at least a high school diploma. Candidates with fast typing speeds and basic IT skills are ideal. Companies often outsource data entry jobs to agencies who hire candidates for the same. You may be hired on a task-to-task basis or a monthly contract, depending on the agency.
The internet is the best place to go about looking for freelance entry-level data entry jobs. Sites such as Fiverr, Amazon MTurk, Microworkers, Flexjobs, Clickworker, and SignTrack connect freelance data entry hopefuls with companies or agencies in need of them.
Listed below are the skills that employees look for when hiring freelance data entry candidates:
Typing Skills
Data entry jobs involve a lot of typing. So, it's safe to say that having fast and accurate typing speeds are musts. On average, an ideal candidate should be able to type about 40 words per minute. If your typing speed meets this expectation or exceeds it, you're good to go. If you're unsure about your typing speed, you can always look up online websites that allow you to test the same.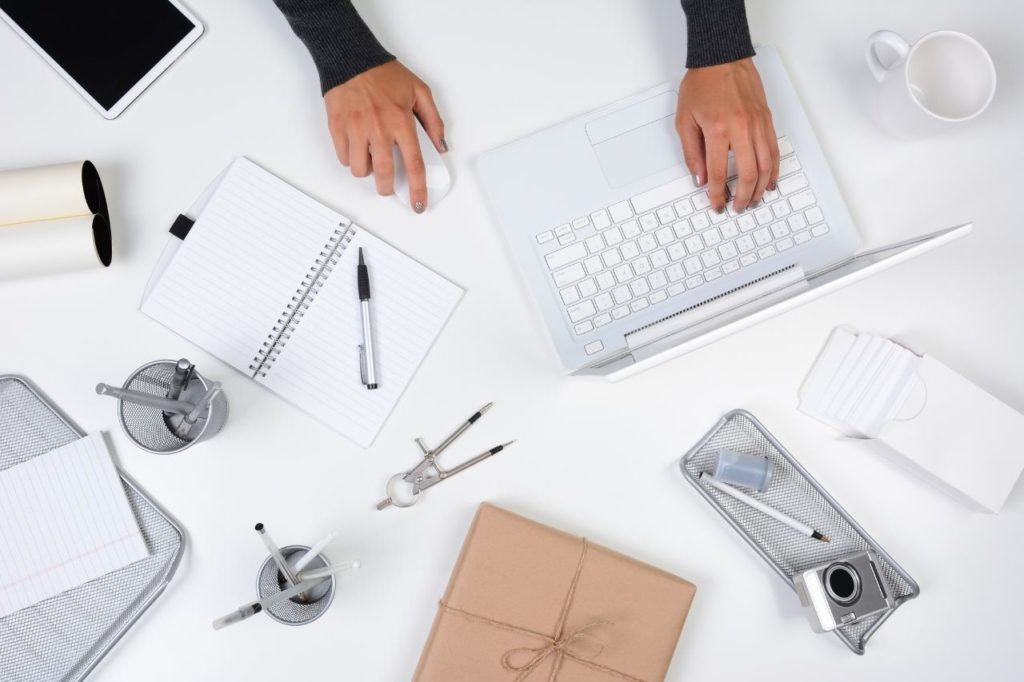 Knowledge of Spreadsheets
Most companies use spreadsheets to organize data. Therefore, it's crucial that you know how to work with them. Generally speaking, you need to be familiar with Google Sheets and Microsoft Excel.
Knowledge of Word Documents
As a freelance data entry candidate, you are likely to use Microsoft Word at some point. It'll help to be familiar with the basic features of this program. Get acquainted with features such as inserting links or formatting documents. Look up tutorial videos online for guidance.
Knowledge of PowerPoint
Not all data entry jobs require candidates to use PowerPoint. Excel or Microsoft are the preferred programs. Regardless, there are chances of clients asking you to work on PowerPoint. Therefore, being familiar with the program beforehand can be helpful.
Knowledge of Google Products
These days, many companies work using Google products, such as Google Sheets, Slides, Docs, and Drive. They are easy to use and facilitate seamless interactions in case of collaborative projects. Being familiar with these Google products is, therefore, a bonus.
Good Organizational Skills
With data entry jobs, there is a chance that you will be dealing with a lot of data simultaneously. It is, therefore, helpful if you have good organizational skills with files and folders. Having a sharp eye for details and the ability to track deadlines diligently will also prove advantageous for you.
General Transcription
One of the best things about this kind of typing job from home is that it is welcoming of everyone. It does not discriminate even if you have no prior experience. However, the catch is that the pay may be low if you lack experience. But you can always work your way up. When it comes to the type of transcription job, it is wide-ranging. Some transcription jobs may require training, while some others don't. Some positions may even require you to invest in transcription equipment.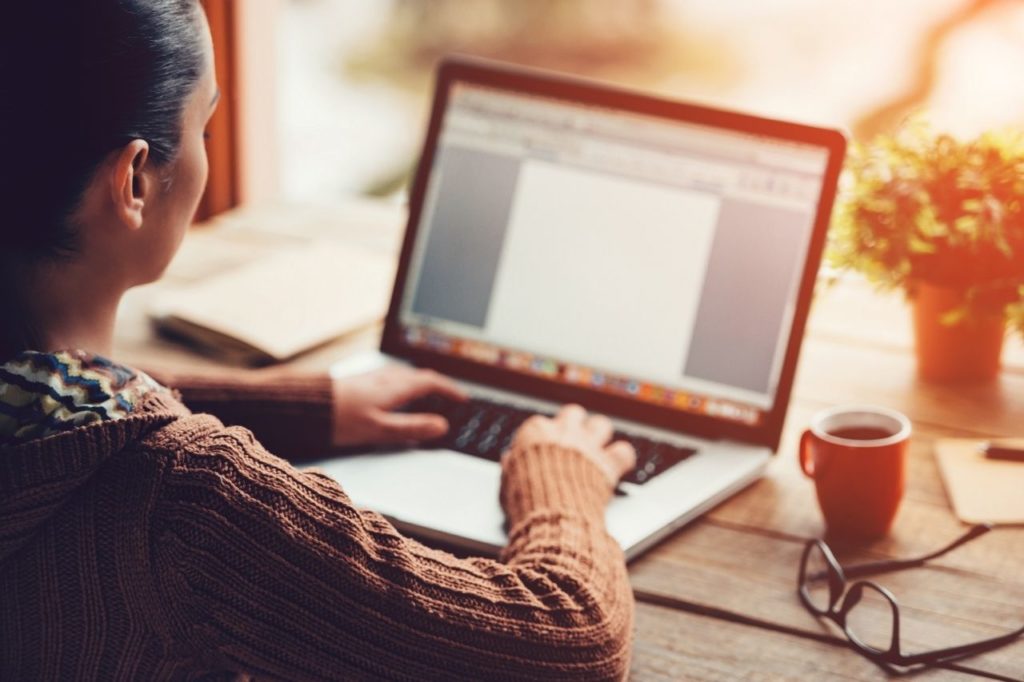 In a typical transcription job, you receive digital video or audio files that you are to transcribe into text files. Once done, you send over the completed text files to your client. Besides general transcription, there are two other types of this kind of typing job from home – legal and medical. Medical and legal transcriptions often require specialized training.
However, as a general transcriptionist, your duties involve transcribing for podcasts, books, and videos. The workload for this type of job varies. Some agencies/companies set out fixed targets for employees, while others allow employees to set their own load. However, all agencies/companies typically assign fixed deadlines that candidates must adhere to.
Listed below are the skills that employees look for when hiring freelance general transcriptionists:
Fast Typing Speeds
Having fast typing speeds is one of the prerequisites of an ideal transcriptionist. Ideally, the average mark is 60 words per minute. Don't fret if your speed isn't up to this mark just yet. Frequently, candidates' typing speeds tend to improve with regular typing.
The Ability to Focus
This kind of typing job from home calls for you to really focus your attention on the words you are hearing. For this to happen, you want to make sure that you have a quiet area in your house where you can work. Having a good-quality pair of headphones is non-negotiable. As a transcriptionist, you will also have to be willing to sit in one place for long periods. We say this because transcribing requires focus.
Have the Right Transcribing Tools
By tools, we mean equipping yourself with a reliable laptop or computer. Ensuring that you have good-quality internet access is a given. General transcribing jobs also typically require candidates to have some form of specialized software at their disposal. Express Scribe is the software that's currently an industry standard. With this kind of software at hand, you can start, pause, stop, and control the speed of audio you're listening to.
Being a good listener and having solid research skills so you can look up words are huge plus points for a transcriber. Generally speaking, this kind of typing job from home has flexible working hours. Some jobs give you the freedom to choose your working hours. Some jobs have specific working hours. Then there are general transcription jobs that fall in between the two.
Micro Task Jobs
A microtask job (as the name suggests) is an assignment that can be done and dusted in a short amount of time. These kinds of typing jobs from home are appealing to many people because they offer a quick and straightforward way to make a few bucks. Micro task jobs can be anything from writing, editing, transcribing, online research, and taking surveys to marketing or graphic creation.
There are plenty of online platforms that offer you access to freelance microtask jobs. Amazon Mechanical Trunk, Clickworker, Appen, EasyShift, Figure Eight, Gigwalk, InboxDollars, FusionCash, and SwagBucks are a few of them. The great thing about microtask jobs is that you can get started as soon as you are ready, just as long as you have a laptop/computer and a reliable internet connection. 
These typing jobs from home also do not require any start-up costs. So if you are approached by an agent or individual who requests monetary payment in exchange for a microtask job, look into the matter to ensure that it isn't a scam.
One of the most oversized pulls about microtask jobs is that they give you complete control over how many working hours you put in. It's especially ideal if you're running a household and can't dedicate much time for a job, but still want something to help earn money. With these types of typing jobs from home, you can easily microtask working and monitoring your kids as they play.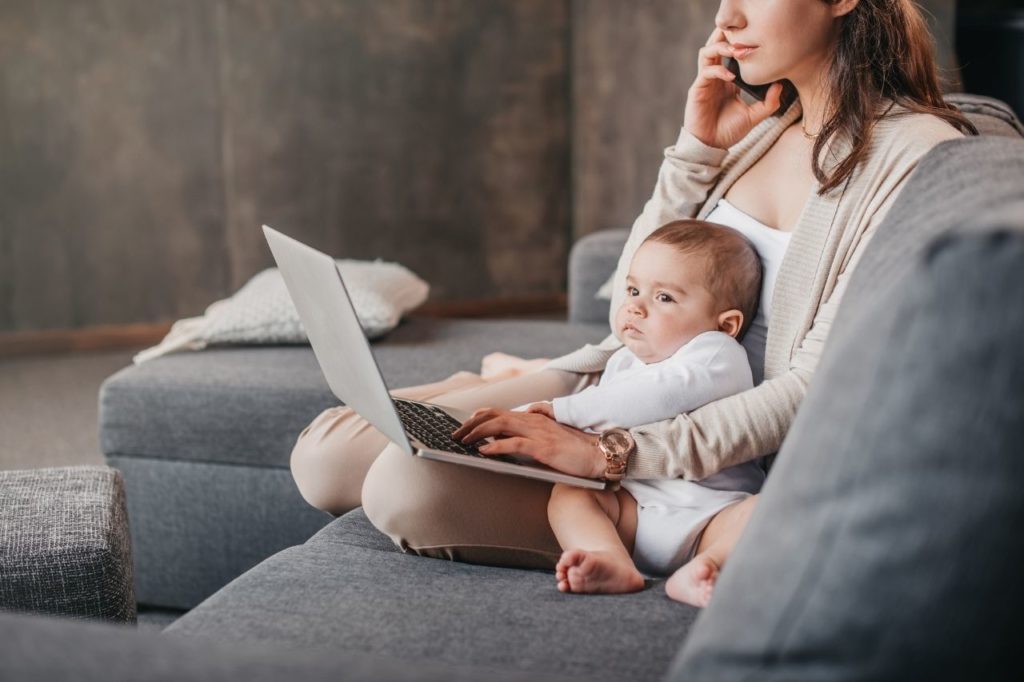 At the entry-level, micro task jobs typically range from tasks like data entry or filling out surveys. As you build on your resume, you can move on to access better-paying tasks such as transcribing, editing, or writing. Most people who begin with microtask jobs often climb their way up to becoming freelance virtual assistants. However, that's a personal decision. Freelance virtual assistant jobs may demand more time and effort. If you're looking for a job that asks for a minimal time, micro task jobs are ideal.
Final Thoughts
Regardless of the kind of typing job from home you choose, the benefits you reap from them are universal. With these jobs, you have the freedom to work at your own pace and time. To make the most of your freelance job, it helps to figure out an estimated number of working hours you can put in per week or month. Also, chart out a rough estimate of how much you want to earn within the week or month. Then, source work keeping these two factors in mind. With freelance typing jobs from home, you can be sure that you'll always find work.
With online typing jobs from home, you also want to make sure that you research the standard rates. As you gain experience, make sure to set a price rate for yourself. Some agencies offer fixed pricing for their employees, but there are others who require candidates to name their price. The other important thing to remember with these freelance jobs is that forming connections is never to be taken for granted. Seek out people with similar portfolios to yours. Stay in touch with old employees if you can. You never know when they may lead you to exciting new assignments.
With any freelance typing job from home, you want to build trust. Be sure to keep track of your workload and meet deadlines. If you are taking up a data entry job, fast typing speeds is a must-have skill. It's great if you are naturally skilled in this area. However, if you're looking to amp things up with a little help from external sources, check out software such as the Mavis Beacon. It helps increase your typing speed.
The thing with working freelance typing jobs at home is that you have the flexibility of working whenever you want. However, this can be a double-edged sword. Often, people tend to put aside assigned work telling themselves that they will get to it later. You may have the option to work on an assignment at your leisure, but the deadline creeps up on you sooner or later. It is best to enforce stipulated working hours for yourself to avoid missing deadlines. At what time of the day do you usually feel the most productive? Try and schedule your working hours during those hours, and stick to your plan.
One other significant pull about freelance typing jobs is that there is an immense opportunity for variety and growth. In a traditional office set-up, you may not get the chance to venture out into multiple roles at once. Freelancing gives you the opportunity to break away from this. Here, you can sign up for a freelance data entry job and simultaneously juggle a transcription assignment. With proper time management, you may even find time to complete the online course on advertising that you've been putting off.