Times are changing as people no longer need to make grumbling in the traffic a part of their work routine. Instead, the world has begun to favorably produce jobs where people can choose to work in the comfort of their own home. Pajamas have become the new suits. And the global pandemic has also revealed several realities; the dynamics and flexibility of work at home jobs being one of them.
However, the internet is vast, and no one can be certain of the other. And after several hours of surfing the net, you are left even more confused. Since most of these job openings, despite being suspicious on their own, ask for startup fees. And I completely understand your dilemma, and I'm here to help; listed in detail below are six legitimate jobs with no startup fee for you. Who knows, they may even help you start a career.
Proofreader
"Your the moon upon my sky. so do' nt say goodbye"- if the sentence has been automatically corrected in your head, then continue reading.
What is proofreading? The work that involves correcting the grammar, punctuation, spelling, and sentence structure of a text is proofreading. While this definition may be a general idea, proofreading may also involve editing text, transcript reading, and other written work corrections, depending on the client's type.
And if you're someone who can't stand typos even when texting a friend or you're someone who quickly spots errors in articles, then proofreading might be the jam to your bread. But this doesn't suggest that people who don't have those habits can't be a proofreader. You can always train, and with experience, you can continuously develop your skills further. That is the joy of working, be it working in an office or at home.
Now, from reading the work description, you would have figured which skill is fundamental. Yes, you got it right. One has to be excellent in English, especially in the written form. But there are other skills and requirements which you should develop and possess if you want your career as a proofreader to set sail. So if you're interested in this field, then customize yourself with these qualities:
English language proficiency: Having good knowledge about the English written language is vital. You will check from small mistakes like spelling errors to big mistakes like inconsistent sentences. Keep in mind to be familiar with the style manuals as well. This key attribute of knowing the language will help you grow and develop if you also learn how to manage your time and schedules.
Time management: Time is money. So, whether you're proofreading in a cubicle or your bed, managing your time and meeting deadlines is crucial. I propose you work out a schedule, prioritize your work accordingly, and get things done daily. A minute wasted is a penny thrown. So, manage your pennies, and it will help your work prosper.
Good communication skills: Pennies alone will not do the trick; you will also need good communication skills to help your career advance. Only through proper communication will you understand the client's exact needs and requirements, thereby enabling you to work with the clients who are mostly publishers and authors. So if your work is good, they may even refer you to their acquaintances, thereby building more contacts and work opportunities.
Extra knowledge: Always be ready to learn and keep learning. There's more benefit in it than harm. Here, it will be a bonus for a proofreader if you know about the process and work involved in publishing. Adding on, technological knowledge and familiarity with software related to the field will help you more.
Most of these skills you'll gain over time through experience, so don't worry. And regarding qualifications, most clients would expect you to have a degree in English or Journalism. The sun always rises, so don't stop your pursuit just because you lack a degree. Instead, exercise and develop your skills, begin small, and then watch yourself gradually grow.
As I've mentioned earlier, the work you do will depend on who your client is. However, most of the clients are usually:
i) Authors and students who will want you to proofread their book or articles.
ii) Publishing houses, who will want you to proofread books, essays, journals, etc.
iii) Bloggers, whose website and social media contents you'll check for errors.
Tip: If there's any particular subject you're interested in or excel at, then you can use that to your advantage by searching for clients from those fields. For example, if you're interested in science, then you can proofread academic science papers. Marketing yourself as someone who specializes in proofreading works of a specific field can boost your chances.
Why choose this profession? Well, first thing first, the pay is excellent as long as you keep performing your best. Secondly, you have a choice to work full-time or freelance. And in the case of freelancing, you can earn and learn more from two jobs. For example, you could be working as a physical trainer by day and proofreading fitness related website contents by night. Thirdly, the tools required are not plenty. All you need is: a tab or a laptop, proper internet connection, and familiarity with software like PerfectIt or Grammarly.
Virtual Bookkeeper
If you have a knack for involuntarily organizing and recording numbers and data, then continue reading. For, you might end up with a career plan by the time you finish reading the article.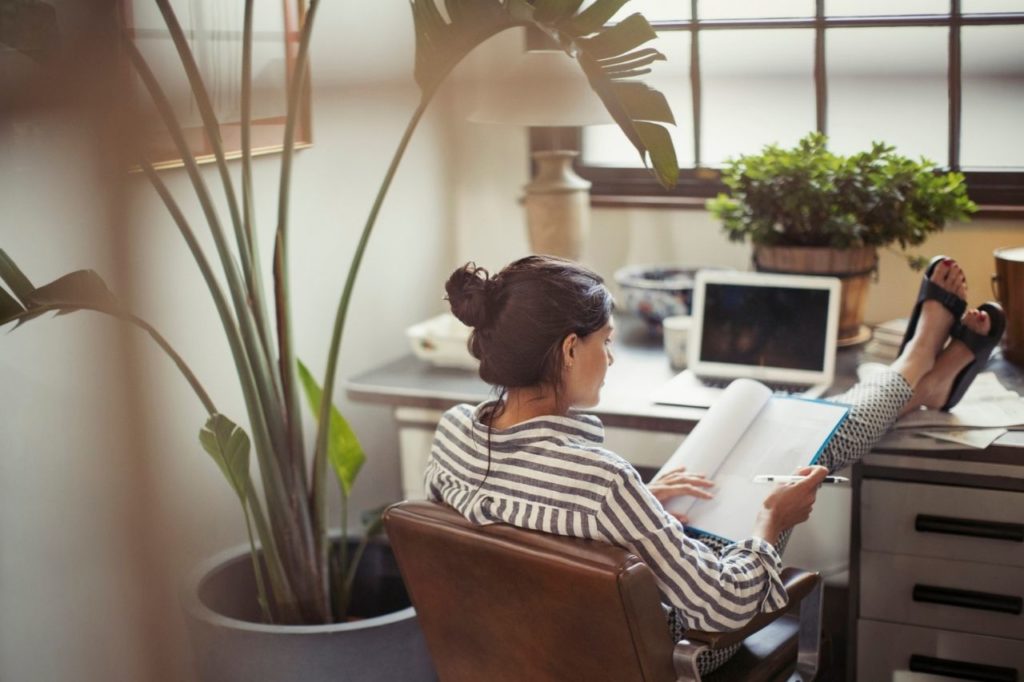 From small to big businesses, everyday money flows out for various reasons, and there is an inflow of cash as well. Now, suppose there's no record or maintenance of these money transfers and expenditures. In that case, the company will have a hard time analyzing their progress and eventually going downhill. Bookkeepers play a vital role for this very purpose. And you can become one too, a virtual bookkeeper.
As a virtual bookkeeper, your work will include regularly entering accurate data, organizing and keeping the financial records up to date, maintaining the payrolls, handling tax returns, and providing money statements. Although, depending on the type of client, your work may also vary by small aspects. For instance, some clients may expect you to maintain the traditional bookkeeping method. However, most virtual bookkeepers follow the online bookkeeping method, where software like QuickBooks is in usage, and digital ledgers are maintained.
Regarding your client, they might either be an individual or a company. However, for a beginner, you will have more job offers from companies.
Like every other profession, a virtual bookkeeper must also tick a few boxes of skills and requirements. Here are some skills you can incorporate if you plan on becoming one:
Basic knowledge about Commerce: Well, this requirement had to be part of the list. Having a general understanding of Commerce and how it functions is crucial. Even if you don't have a degree, then a diploma course or experience with accounting will be enough.
Organized: The urge to keep the collected data organized and maintained in their respective folders must run in your blood since you'll have to carry this task regularly. Don't worry if this doesn't describe you. Not everyone was born with such skills, but everyone can learn and even develop these skills through experience.
Accuracy: Maintain an accurate record of every business transaction because the data you maintain and provide will help in decision making.
Honesty: This is more of a virtue you must practice. If you notice any fraudulent activity or complications with the numbers, then always be honest and let your client know about it. On top of that, your honesty and accuracy will help you find favor with your employer.
Good communication skills: You will have to connect with the accountants and your employer regularly. So, use proper communication skills to convey and exchange messages accurately. Lack of good communication can cause misunderstanding, and you may find it challenging to work with the other employees, without whom your work will only get confusing.
Technological knowledge: Apart from traditional methods, you must also be familiar with recent software that will make your job easier.
Adaptability: As you may be aware, the rules regarding taxation are prone to changes. Therefore, keep yourself informed and adapt to those tiring yet necessary changes. Adding on, if possible, try to educate yourself more on the subject of tax. Because your client will approach you for tax-related advice.
Analytical: This may not be an urgent requirement. However, it will boost your chances for more significant job opportunities. Whenever you get a chance, make an analysis (especially with taxes) and use your problem-solving skills to help your client as well as upgrade your skills and position.
That was quite a list. And I hope it helps you as you venture into this field. Always remember; experience is also your greatest ally in making you meet these requirements.
Why choose this profession? Once again, the pay! Of course, the pay scale may depend on the client and your level of expertise. However, most virtual bookkeepers choose to freelance. So they tend to have multiple clients at a time; hence, making more income. But I would suggest you start small and then slowly expand your work methods. Flexibility in your work is another key benefit of virtual bookkeeping.
Teach English Online
Have you ever sat in a class and wondered, "I could have taken up this class way more professionally by incorporating this and that method if I had the opportunity"? Well, so that you know, you've still got a chance?
Various work at home jobs have sprouted, and teaching English online is one such vocation. And this is your chance to teach and incorporate multiple teaching techniques. How does it work, you ask? Well, as the name suggests, the work involves conducting virtual classes and assignments with your clients/ students. And like most remote jobs, you can choose to freelance or work full-time for a company.
However, if you're starting new with no experience, then I would suggest your work with a credible company. Choosing this step will help you get ideas, contacts, clients, and lots of experience. And you need those contacts and experience if you ever plan on freelancing or starting an online school on your own in the future.
Why choose this job? One of the significant benefits of this job is the extra time you have, which you can spend for an additional job or other personal reasons. Secondly, with advancements in technology, you can connect faster and use several apps and software to your advantage. Adding on, if you were applying for a school teacher's post, you would be required to have many qualifications, the basic being a degree. However, for the online job, you can even teach without a degree, although having one and getting a TEFL certificate may boost your chances and widen your options.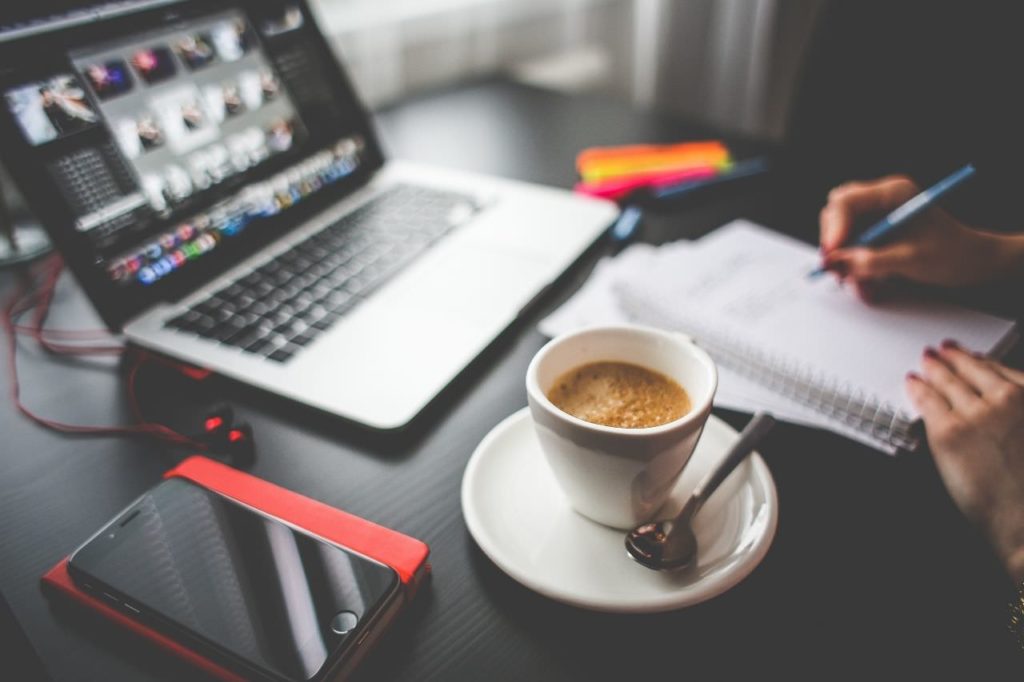 In my view, a TEFL course is more beneficial than a degree because it will train you in teaching English to non-native English speakers. And most of your clients are going to be non-native English speakers. Therefore, I suggest you make use of the extra time by taking up a TEFL course alongside your online teaching job.
Skills required? Apart from proficiency in the English language and ability to teach, you must learn another relevant skill, which is a technological skill. Several apps can make your classes more interactive, educational, and fun. Therefore, familiarize yourself with such apps and make maximum use of its features.
Next up is the skill to communicate efficiently. Whether you're a traditional or an online teacher, proper communication is very vital in making the student understand the subject matter. Now, regarding the tools you need; make sure you own a decent laptop with a functioning headset and a proper internet connection as well. Remember to conduct classes in a room with adequate lighting- it does impact.
As we all know, no job exists without troubles of its own. So, here are two main challenges you might face: The first being your class timings. Most of your students are going to be from different time zone. So, you'll mostly conduct classes in the late evenings, which may disturb your sleep schedules. So plan everything, and make sure you hit the sacks by the time the class comes to a close.
The second and most vexing challenge is the technical issues that will strike you by surprise. Although most companies will test your audio and video quality beforehand, there are certain unavoidable circumstances for which you must make preparation ahead. For instance, if there's a power shutdown during the class (night class in your case), then having an extra generator as a backup will do the trick.
Tip: Apart from conversational English classes, you can also take up specific courses that will focus on preparing the clients for interviews, exams, speech, etc.
Virtual Receptionist
You're dialing the customer service to complain about the broken product that just arrived. Instead of a recorded voice, an actual person picks up your call, listens to your complaint, apologizes, and provides a solution. By the end of this article, you may soon become that helpful virtual receptionist to someone else.
If you're still curious, then let me elaborate more. A virtual receptionist is someone who communicates and looks after the needs of the customer and potential clients. He or she will handle calls, appointments, and every other work you would expect a traditional receptionist to do: so basically a receptionist who works from home. This job has been increasing with every second because of its efficiency and flexibility, making it an ideal choice.
Now imagine calling customer service and hearing the person on the other end, frantically shushing her noisy children to quiet down. Well, if you had called to complain about something, then those screechy noises coming from the other end would have only annoyed you more. So, here's a list of things to be mindful about when working from home as a virtual receptionist:
Whether it's a small, medium, or a large company; trying not to miss any calls is crucial. So, always make sure to answer calls and, if possible, do it without delay since most customers don't like waiting. Suspend every other work and focus on your work during the working hours you have allotted.
Be it working in an office or at home; you should perform your duty professionally. So, maintain a separate room in your house where you can do your work without any disturbances since anything unprofessional can end up in losing your customer's trust.
Be thorough with your greetings and pre-structured answers. And maintain throughout the call a clear and crisp tone. Adding on, don't make any false statements, as it will affect only the company.
Having gone through what to avoid, now consider these skills and qualities that are required:
Sharp listening: You must be able to listen keenly and quickly grasp what the customer or client is saying. Unless you correctly hear their problem, you won't be able to provide a solution. And not many customers will be willing to repeat themselves. Simultaneously, suppose there's sharing or exchange of any crucial information. In that case, you must have a computer nearby to type it down quickly.
Alert and organized: In most cases, you'll be the one who will be providing the first impression of the company to the clients and the customers. Therefore you must always be prepared and organized. Pick up the calls on time and answer to them correctly.
Good communication skills: Anything that involves the exchange of information involves exercising good communication skills. It is essential to communicate what is required clearly. Furthermore, try to project a positive attitude when speaking.
Technical skills: Since you'll be on your own, it is essential to learn a few technical skills that may help solve small technical issues.
Prioritizing and filtering: Not every call from the customers and clients are going to make sense. Therefore, you should also be able to filter out the unnecessary calls and fix good appointments and transfer the right calls to the correct number.
Analytical and problem solving: You must be able to analyze the customer's situation and provide solutions as well.
Why should you choose this job? Here, you have a choice to work full-time or freelance. And with freelancing comes excellent flexibility and great pay. As most freelancers do, you can set work timings, which leaves more time for personal purposes or additional jobs. And apart from a laptop, headset, and internet, you don't require many complicated equipment pieces. Hence, less cost and more profit.
Survey Takers
Are you now thinking of a home job? Unlike the above work at home jobs. Without much pressure on talent and skills, perhaps?
Yes, we all know that there's the 'Survey Taker' for that! But, are all surveys legit? And how do we go about surveys that pay either in cash or gift cards/vouchers (as most often the case)?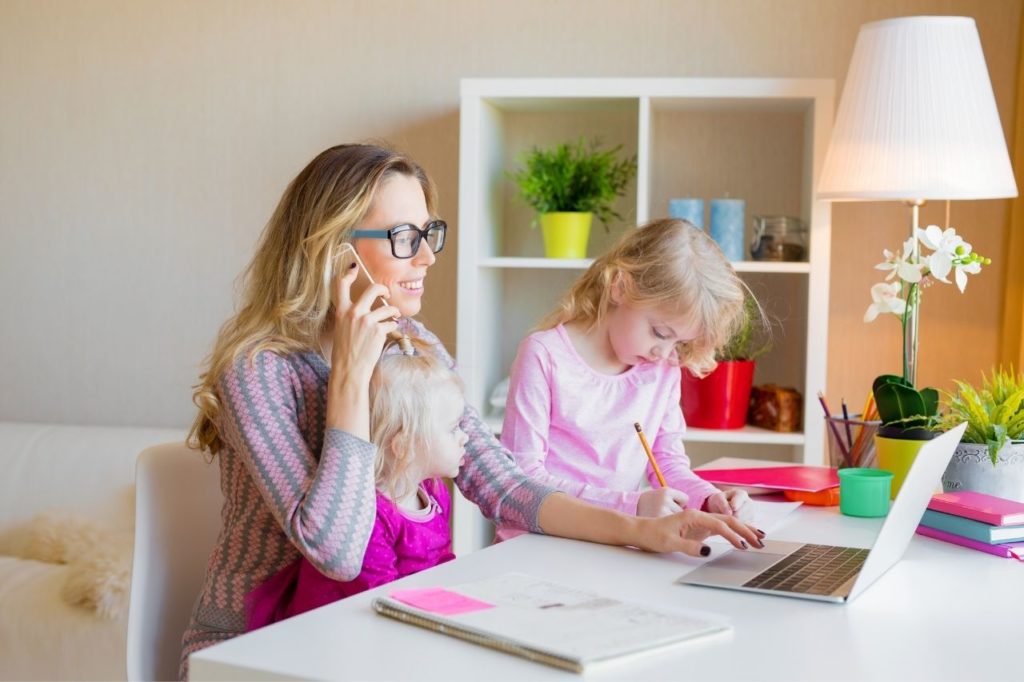 Before going any further, let's be clear that undertaking a survey job for an income is always advisable to go along with other jobs. Why? Because it does not substitute a steady cash inflow, and the offers fluctuate with the companies or panels (as formally called) where you have signed up.
Anyway, let's tread upon some effective methods to go about it:
1. As a beginner in this particular job, the first thing of the business is to register yourself with paid survey panels/sites. And register with the panels that are well-rated, established, and those that have good reviews. Remember that signing up for any legit paid survey panel does not take much of your time, and keep in mind that it will never charge you anything- a.k.a It's FREE! Anything said or requested otherwise is a SCAM!
2. Now, once you've registered yourself with a panel (s), check whether they have an official mobile app. If there are any, then be sure to download them. Apps will help you to receive notifications on empty slots before they get full or closed- you don't have to lose a survey unnecessarily. It also kills time- like you could take surveys when you're riding on a bus or waiting in a queue, etc. This way, you don't feel bored, and you get rewarded too.
3. The other important tip that you should also know is that it helps to choose a local panel or a small one, for that matter. Of course, you should also sign up with more prominent companies. But don't ignore the panels that operate within your country and whose area of interest is within the local market. Doing so helps to get paid better and faster with these types of regional surveys since they have fewer surveys with much lesser number of participants at hand.
4. After registration, make it a point to log in to your account of all the sites that you've chosen to be a part with, regularly. Most legit sites that offer paid surveys put up opportunities on their main website and also display them on the dashboard of the user's account. It does help to find and complete surveys without missing them out by just remembering to login into your account.
5. And lastly, it is okay to chuck away a few surveys that you don't feel like doing or if it doesn't give rewards that you don't like. There are hundreds of paid surveys online, so choose what works for you and interests you. Take away the ones that don't suit you or your needs- there is no reason for you to waste your time on it.
Warning- Avoid the 'middle-men' at all costs. These middle-men are usually questionable while exaggerating about easy and big money for your participation in online research for marketing. The safest way for you to know which sites are legitimate is that they would offer you to do the survey directly on their websites with feedback options.
Remember, you require an invitation to participate in a given survey for receiving a legit reasonable payment from a survey panel. And to get an invitation, you will have to fit the demographic group of the research targets.
Phone Jobs
The invention of smartphones has been changing what it means to work from home without having to spend too much money on other requirements. There are multiple jobs out there in the market now. Jobs that you could do with just your phone. And with the market being significantly technology-driven, you can also take phone jobs as full-time employment.
Given below are jobs that you could do with just your phone, along with the right technology and communication skills:
Gone are the days when only the celebrities could bring in money to brands. Now with social media and the internet- you could be a social media influencer. Different industries but with the same interests now invest in social media influencers- influencers who have the complete trust of their followers on their social media pages. 
With the internet connecting the world- there is no surprise that people are interested in traveling to different countries. Whatever it may be, it is easy to see that markets would need people to help in guiding such customers. The only skill here is to have a good grasp of your native tongue to be a language tutor. And through applications or sites like 'Nice Talk' that offer such opportunities- you are good to go. 
With many competitors in the market, companies understand the importance of studying their customers so that they have more insight into the nature of the market. As such, surveys are taken by the companies as part of the research process. With a phone in hand, survey takers are one of the phone jobs that provide you with rewards and extra money. It may not be much, but the tips from doing surveys are money savers for necessities.  
If you have the technical skills, then a phone job as technical support is a reliable source of income (although a computer will be more convenient).
Although this specific phone job requires a severe skill, it does not hurt to try. You could be an app tester- consult with the developers of any particular app that interests you and help them in streaming their software. Such a phone job benefits are rewarding- from cash payments to free software to earn valuable gift cards.
You could also get into the gig of making calls for market research for any industries offering the opportunity in the market. Jobs can range from anything like products to academics, which in turn boosts your chances of finding such phone jobs easily, without any field limitations.
Will it surprise you that there are sites that offer you rewards for watching videos? No? Whatever your reactions maybe, it is true that you get gift cards and other tips for over $20 every month. Just take your phone and download the apps (like Swagbucks) that reward you for watching videos on it. It is not much, but indeed a fun and free way to earn some extra rewards.
Another standard method of earning gift cards is to register on sites that request you to give feedback. Some researches reward you for your feedbacks on internet surveys, when you eat out and also as a mystery shopper.
List Of Legit Companies Now Hiring
With the pandemic slapping out hundreds of jobs; it is indeed hopeful to know that there are plenty of online jobs that pay them to do so in the comforts of their own home.
So, without further ado, let's check out some legit companies that are hiring now:
ADOBE– Adobe is offering jobs for remote workers. And posts for an AEM Technical Consultant is also available, which is similar to a phone job.
OUTSCHOOL– One of the budding online platforms for teaching children. Outschool is recruiting teaching professionals who can teach English to children. There are also job openings for a Kindergarten teacher and Math instructors.
SWAGBUCKS– An American rewards and loyalty program based in California is now recruiting paid survey takers online.
KELLY SERVICES– A prominent company that functions as a staffing agency is at the moment recruiting virtual assistants. Available posts are as Administrative Assistant, consultants to work as Training Consultants and Software Engineers.
ZIP RECRUITER– An American based employment marketplace for various job seekers is currently hiring Virtual Bookkeepers on behalf of their clients for the positions of Senior Accountant and Executive Assistant.
RUBY RECEPTIONIST– A virtual receptionist service based in Portland, Oregon, provides answering services and receptionist to various businesses. It is currently hiring for a virtual receptionist to work as a full time.
APPLE– The company, under its Applecare, has its most significant success in the service and support division. And obviously, it is hiring workers' phone jobs that will function as Advisors for training purposes and Specialists for answering questions related to the technology.
RANDSTAD– Known widely for its staffing and human resources. Randstad is currently looking for professionals that can work as a Representative for the Call Centers, Senior positions as a Pega Developer, and Mortgage underwriter.
PROOFREADING SERVICES– An online website that hires proofreaders. The service is now hiring professionals who can proofread for the clients on their site.
WALGREENS– The pharmacy giant is hiring now remote workers to ease their overwhelming number of calls during this pandemic. The posts are open as phone jobs for Call Centre Specialists (from work-at-home as well) and Customer Care.
ZOOM– The video calling service provider, Zoom, has become a popular used service ever since the pandemic began. And, naturally, they are hiring workers for the posts of Sales Manager, Account Executive, and Phone Specialists.
These are some of the legit company hiring at the moment. Yes, they are all online. But, who knows, it may become the new normal, so get out there on the internet and start putting your CV as such opportunities do not stay forever. All the Best!
Final Thoughts
Hope the information I've provided on legitimate work from home jobs with no startup fee helps you decide your work choice and maybe even set you off on a booming career. And from the skills and requirements listed, you can choose which job will be convenient for you.
Keep in mind; remote jobs are thriving because both the employer and the remote employee greatly benefit. Adding on, the primary factor that has expanded our work structure and efficiency is undeniably the growing technology. And with the internet traveling into almost every work field, our career options have only doubled. So make maximum use of it. But keep in mind that working remotely also involves putting in that effort and dedication.