There is so much buzz around fad diets, fad workouts, fitness, and overall healthy lifestyle choices these days. Being a personal trainer is one of the worthiest professions in 2021. People are gradually getting more conscious about their health and want a personal trainer to guide them in their fitness journey.
As a certified personal trainer, you can instruct people about the workout that works the best for them or the diet that suits their metabolism. If you do not have a personal trainer yet to aid your weight loss, you immediately need to hire a certified trainer. So many of us are confused about what is the best personal trainer certification, and we are here to guide you.
Here are the top personal training certifications in the USA:
International Sports Sciences Association
It is one of the best personal trainer certifications that does not give you an undergraduate degree but is still quite comprehensive. You will learn about the scientific and philosophical aspects of fitness, be it health assessment or anatomy.
The best part is that you will not only gain the knowledge. You will also understand how to apply these skills in your practical life. You will even learn about marketing and business management so that you can handle your clients well. It is a self-paced curriculum of a series of tests for candidates above 18 years of age with CPR/AID/First Aid certification.
National Strength and Conditioning Association
This certification for personal fitness trainers focuses on educating students about strength and conditioning training. They teach the basics of fitness program planning, exercise science, sports training, movement, nutrition, client consultation, etc.
If your personal trainer is certified with this course, he/she will be able to train you safely and help you achieve your goals with a customized plan. You should be at least 18 years old and have a high school diploma or equivalent to be eligible for this program.
Here are the top personal training certifications in Canada:
Canadian Society for Exercise Psychology
This certified trainer program includes the latest research and evidence-based curriculum so that the knowledge and skill level of the students about fitness in today's world is highly enhanced. A personal trainer certified with this course will be able to provide you with safe, appropriate, and client-centric training. There will be a gap of around six months between the two exams. The exams will cover both the theoretical and practical aspects.
Canadian Fitness Education Services
You should look for a personal trainer who has been certified with Canada's top personal training certification. The trainer can give you a complete overview of concepts like weight management, muscular strength, endurance, program planning, skeletal system, cardiorespiratory fitness, etc. Massage Therapist Association of Saskatchewan has approved this personal training certification. The college curriculum of health and fitness diploma programs in Canada includes this.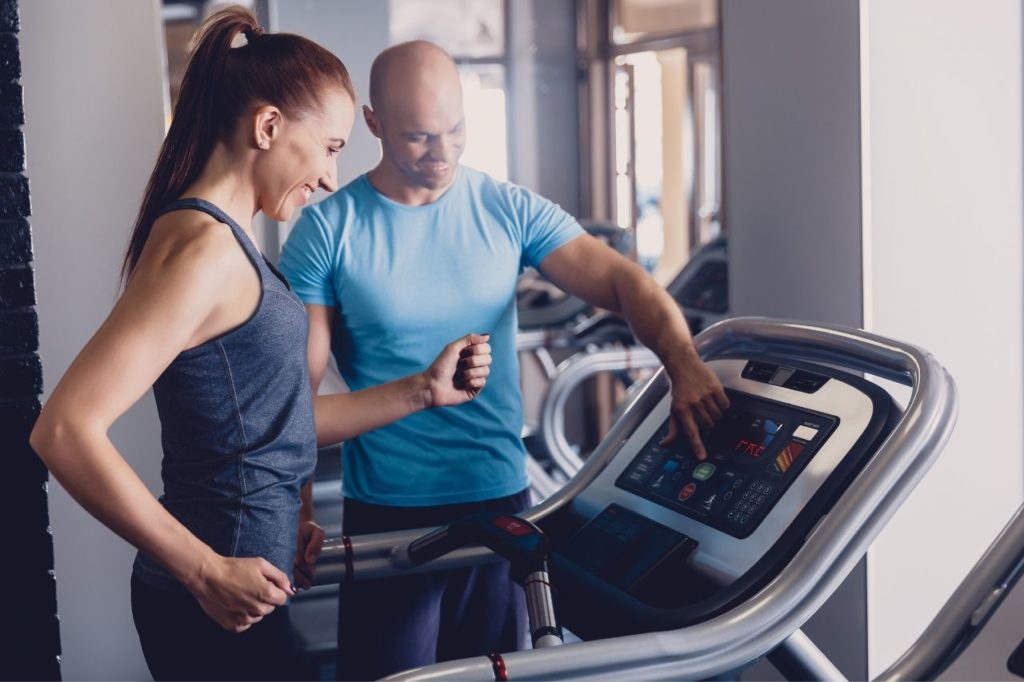 Here are the top personal training certifications in the UK:
Study Active
This 4-6 month course is the best personal training certification that enables students to learn from online assessments, workshops, webinars, etc. Students are educated about popular fitness topics like suspension training, the use of kettlebells, etc. There will be a dedicated tutorial and practical sessions so that you can ask your doubts at any time of the day. You will learn all the vital aspects of fitness so that you turn into a successful trainer.
LearnDirect
It is one of the best certification programs for trainers interested in-depth fitness training course that covers all the major fitness topics. This course includes topics like anatomy, kinesiology, psychology of fitness, prescribed training programs, etc., in detail. You will even learn about the business aspect of being a fitness trainer like sales, marketing, fitness business plans, etc.
What personal trainer certificate is the most respected?
There are so many great certification programs for trainers in the world. However, one of the most popular and widely recognized certification programs has to be the National Academy of Sports Medicine (NASM). NCCA has accredited this certification for personal fitness. You get options for both self-study and guided study.
From this course, you can gain depth knowledge on the five fitness pillars of strength endurance, power, stabilization endurance, maximal strength, and hypertrophy. The study module is highly scientific and evidence-based. The best part about NASM certifications is that you will get access to 80 hours of hands-on internship at the gym. A personal trainer with this certification can prepare a perfect fitness plan for you.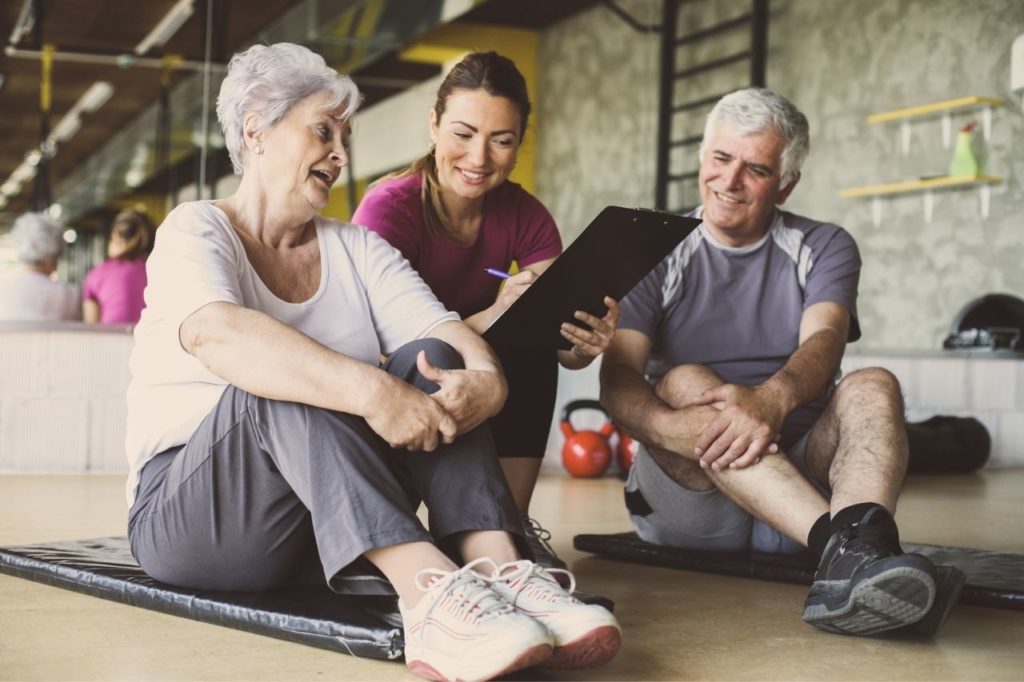 ACE VS NASM
No other personal training certifications can beat ACE or NASM when it comes to authenticity and heritage. NCCA has accredited both the courses, and both have premium standards compared to other fitness trainer certifications.
When it comes to ideologies, ACE is more concerned with the psychological and behavioural part of fitness. The course trains you to change the habits and attitudes of your clients towards fitness programs and help them achieve their goals. NASM is inclined more towards the exercise methodologies like corrective exercise, improving balance, getting stronger, performance enhancement, etc.
The standards and quality of study material of both the certification programs are high. But NASM course material is slightly better since it covers more variety of topics. Brownie's point is that the NASM course also teaches the business part of fitness.
The exam patterns of both courses are well-structured and enable you to apply your skills practically. The minimum passing percentage of ACE is 62.5%, whereas NASM is 70%. Yet, the passing rate of students of ACE is lower since the ACE exams are comparatively tough.
There is not much difference in the prices of both the courses. NASM certification is costlier by a very negligible difference.
The career opportunity for students of both the courses is massive. Whether you are a NASM or an ACE pass-out, your average income and career growth will be unstoppable.
Choosing the best personal trainer certification isn't rocket science. You can go through all the features of every single course discussed above and decide what suits you the best.