As the workplace environment continues to change and evolve, there is often a lot of confusion about what a shared workspace actually is. Is it a location where multiple individuals work at the same time? Or is it a place where numerous employees work but at different times? Is it an area where employees from various companies work alongside one another? What exactly is a shared workspace?
A Collaborative Workspace vs Shared Workspace
One of the main misconceptions regarding shared workspace is that many people share it at the same time. Actually, that is called a "collaborative space." To understand the difference, you need to understand the qualifiers: collaborative workspace vs shared workspace.
A shared workspace refers to a space that is shared by numerous people but at different times. The occupants of the space are dynamic, but the workplace itself is static.
A collaborative workspace is used by many people at the same time so that they can work together.
The term shared workspace implies one occupant using the space for only a limited amount of time. After that person leaves the workspace, instead of just sitting idle, it will be used by someone else.
Shared Offices, Shared Workspaces, and Coworking
As coworking has continued to rise, it has created some confusion between the meanings of shared offices, shared workspaces, and coworking. Although shared workspaces and coworking are often used nearly interchangeably, they both differ from shared office spaces.
Coworking spaces (shared workspaces) are workstations that are rented by consultants, gig workers, freelancers, remote employees, and anybody else who might not have a centralised office – one space for one person. Shared office space is a much bigger workspace that is rented for numerous people. A coworking space might be rented by a freelancer, whereas a startup might rent shared office space occasionally to bring the whole team together.
Shared workspaces and shared office space also differ in terms of the resources and amenities they offer. Since shared office space tends to support small businesses, they are equipped with features, tech, and perks for broad groups of people. They are much larger and more expensive as well.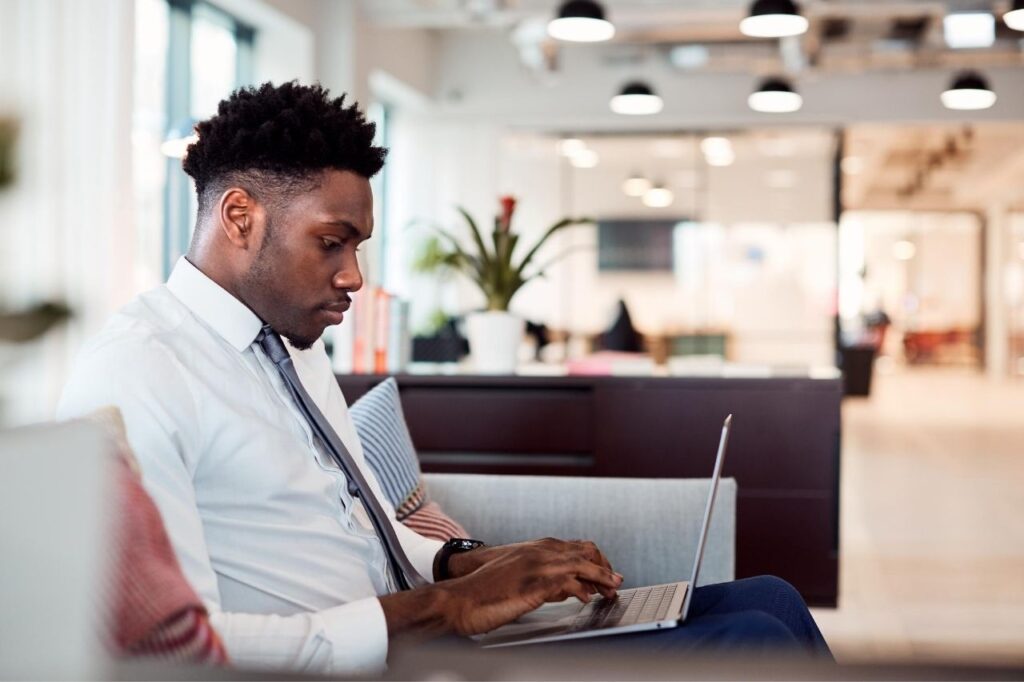 Benefits At All Levels
When you understand the difference in terminology for each different kind of modern office space, it can help you leverage them better. If you understand what type of space you need, it is easy to find the best solution and see what benefits shared office space, or coworking has to offer. Here are the benefits that each of the different kinds of spaces has to offer:
Collaborative workspace: This space is still maintained in-house, which allows you to use it in whatever way best suits the current needs of your business. Collaborative workspaces can be used to teach a seminar, meet with important clients, to meet to exchange ideas, to stage a major project or any other type of task where multiple people are involved in the same space.
Shared workspace: This provides employees who do not have a permanent desk with access to an individual space that can be used for work on an as-needed or ongoing basis. The workspace can be used on their terms, and their employers do not have the burden of expensive commercial leases that have to be paid every month.
Shared office space: Agile companies and startups that do not need to have permanent office space are able to keep their overhead expenses low, while still having a traditional workplace setting to use. They also are provided with access to a professional setting and workplace resources that are useful for collaborating on large projects or for meeting with their clients.
This model has a scale built into it. Companies benefit from collaborative workspaces by being able to retain their real estate. This makes maximum use of space utilisation opportunities. On the other hand, individuals benefit from shared workspaces due to the flexibility they offer. Groups of people who are somewhere in-between freelancers and established companies benefit from shared office spaces.
Terminology Helps To Define The Landscape
Using the right terminology to the various modern workspace definitions gives them legitimacy. It helps to create industry-wide consensus and also makes standardisation possible in terms of how these spaces are operated and perceived. Just like the coworking movement is critical to the evolution in the way we work, the terminology that we use to describe work is just as important.
Understanding terminology also can help us better understand this emerging industry. Once you understand the difference between a shared workplace and shared workspace, you will understand why the former costs up to four times more in numerous situations. Also, when evaluating the expenses of coworking subscriptions vs collaborative space, you can do the correct cost-benefit analysis. Having a precise understanding is key.
Be aware when reading industry reports and articles that use the terminology. Keep in mind that not everyone agrees when it comes to vocabulary and meaning. Check out the context to ensure that terms are not being used interchangeably. Having a good understanding of industry terminology will lead to better results in terms of how these spaces are portrayed, presented and used by your business.