In a world of increasing demands and rates for different types of applications or software, Citrix is an ideal virtualization solution to get various applications or systems without having to install it on your device. Citrix has developed the Citrix server for its line of desktop and application virtualization products. It offers products such as Citrix Virtual Apps and Citrix Virtual Apps and Desktops.
These products empower users to access applications or systems from any place that they reside. It does not matter what type of hardware they use since the system is completely virtualized. The Citrix Server helps various IT departments to host centralized desktops and applications. Through this method of hosting, users gain access to every resource that the host provides.
What Is Citrix Server And How Does It Work?
Citrix Server is a mechanism for the virtualization of apps and desktop systems. It enables the hosting of various applications or resources that clients can access from a remote area. The server relies on Microsoft Remote Desktop Services (RDS). Using this infrastructure, it delivers virtual applications and desktops to clients remotely. Citrix comes in two main editions, that is, Citrix Virtual Apps and Citrix Virtual Apps and Desktops.
• Citrix Virtual Apps is used to execute application delivery. Through the extension of RDS capabilities, Citrix Virtual Apps and Desktops publishes virtual desktops. It also utilizes the Virtual Desktop Infrastructure (VDI) technology.
Both Citrix Virtual Apps and Citrix Virtual Apps and Desktops deliver applications, desktops, and resources securely. It provides these based on the location and device-specific configurations of the users.
In Citrix Virtual Apps, central servers configure to host applications and resources. It first isolates the applications from the primary operating system(OS). This application is then delivered to the device of the users. Since the configurations and data exist on the server, users do not need to have applications installed on their devices. Through a simple interface, the user can easily connect with the server. The server sends screen updates to the user.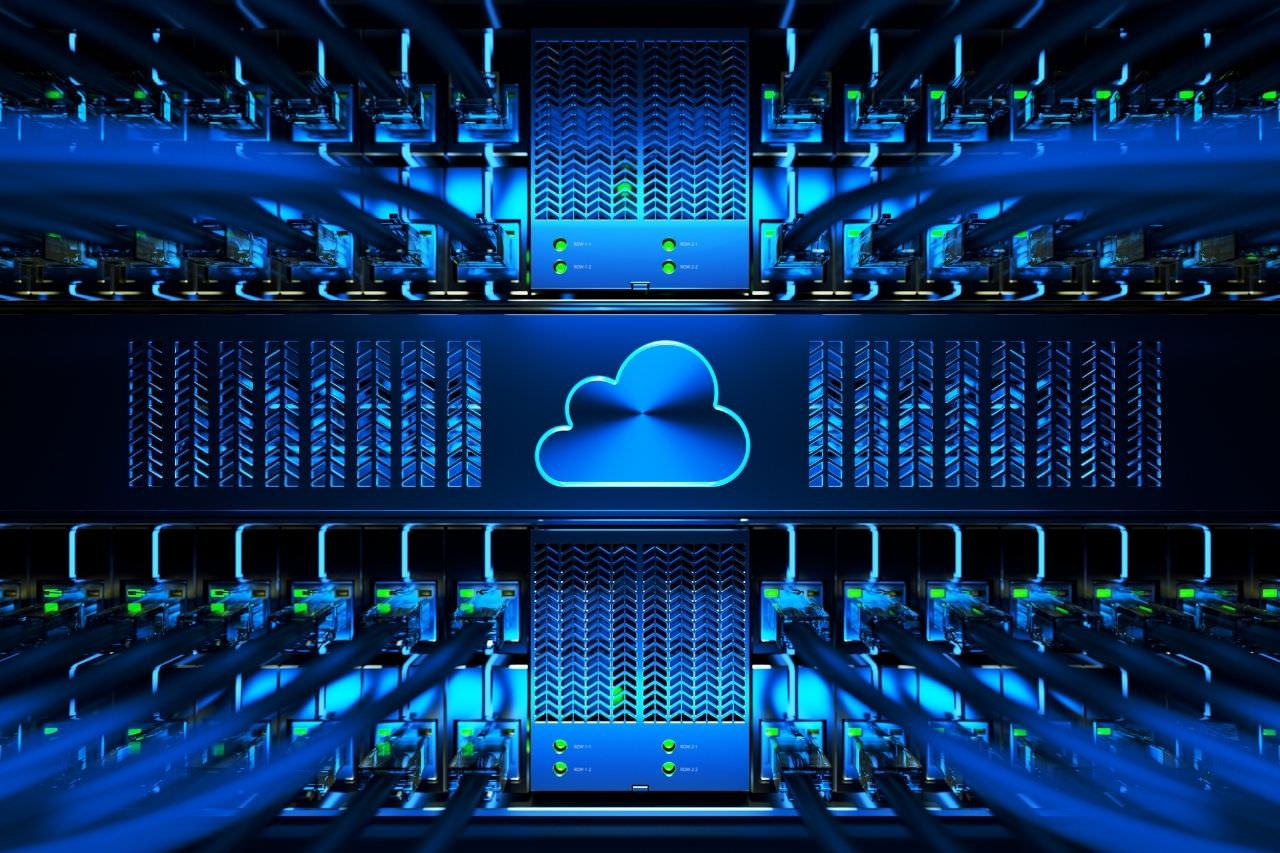 The client device requires to have the Citrix Receiver (Citrix Workspace) installed beforehand. This installation is necessary to be able to access any hosted resources from a Windows Server. Therefore, here the clients share the physical resources of the host server.
• In Citrix Virtual Apps and Desktops, a full Virtual Machine (VM) publishes through a hypervisor. Clients can access the machine from remote devices. In this case, however, each user receives their separate virtual machine of the operating system and the desktop. The server allocates independent resources to the virtual desktop. Thus, users do not share these resources.
Both Citrix Virtual Apps and Citrix Virtual Apps and Desktops have different requirements. Application or configuration requirements, hardware resources, full desktop capabilities, remote administrative functionality, etc., are required for one or the other.
Possible Challenges With Citrix Products
As a virtualization platform, Citrix can come off as complex and challenging. Its elaborate architecture and licensing structure often remain to be the main challenge for Citrix products. The company has also introduced over 200 products and also renamed many of these products. This changing pattern usually causes confusion among clients.
• The Citrix XenApp and Citrix XenDesktop were later combined into one and renamed. Later, the company renamed it to XenDesktop 7.0. Moving on, it removed this idea and released both of the products separately. These products were named XenApp 7.6 and XenDesktop 7.6. and as of now, we know these products as Citrix Virtual Apps and Citrix Virtual Apps and Desktops, respectively.
• The infrastructure of Citrix includes various components and interdependent natures. It also consists of a complex licensing structure, which is hard to understand. All the different types of components have multiple editions, that is, either Standard, Advanced, or Premium edition.
• It also includes various license models, namely the User/Device or Concurrent license model. And each of these licenses has its complex structures. Citrix can also be expensive. Therefore they need to be extra careful in their decisions.
• Citrix also faces the problem of lengthy downtimes. It also takes too long to install and deploy. It requires a lot of components that also comes with various configurations. Due to this, the installation process can often take weeks or months.
• For further efficiency, a Microsoft SQL database requires it to manage a well–functioning Citrix infrastructure. As stated before, Citrix has complex software and hardware in its infrastructure. This complexity requires additional databases like Microsoft SQL to monitor its proper functioning. SQL also does not come cheap, and hence it furthers the challenges of Citrix Server.
Moreover, once the server is good to go, any urgent or typical issue that arises requires lengthy and complicated methods to fix it. It is also important to note that all of these need either training or a trained specialist to install, deploy, and manage the server. This issue further adds to the total ownership cost of the server. Companies or organizations have no choice but to spend additional money on the cost of administrations.
Additionally, the licensing costs also bring in further expenses. Every edition and sub-edition requires licensing. There is no such case of an all-in-one license. If users were to purchase one license of a product, it does not grant them other products' license. This licensing cost and the administrations lead to a staggering expense at the companies' hands.
Due to Citrix's complicated way of delivering and maintaining their business, organizations face a good number of risks. These risks include either disaster recovery of the company's assets or the chances of committing unintended errors. Such errors could lead to higher expenses for companies and organizations.
How To Use Citrix Workspace
Citrix Workspace is a fully digitalized workspace solution. It allows companies to organize and automate important details which their clients will need. The organized flow of these automated content will enable users to be more efficient and focus on their work better.
Currently, Citrix Workspace is available for download on almost every platform. These platforms include Windows, Mac, iOS, Chrome books, Android, etc.
Once downloaded, users need only their credentials from their system administrators to sign in.
Once you sign in, you will notice different tabs on the screen:
• One will be the tab for apps (i.e., the Apps tab). In this tab, you will be able to access every app that your administrator has installed. You can also check the description of the apps and launch it by merely clicking its icon. The selected app or apps will run just as it would if you had it installed on your device.
• The next tab will be the tab for desktops (Desktop tab). From this tab, you will get access to the virtual desktops that your administrator has set up. Here too, you can check the desktop descriptions. The desktops here are also launched simply by clicking on its icon. Even these systems will run as if it were running from your device.
You can save files to a shared or network folder, whether in a launched app or desktop. To do so, select the 'File' menu, click Save or Save as, and then select the folder where you want to save.
Citrix Workspace also has a light version. This version exists for instances where users do not want to download the app itself or if they need to access it but do not have time /is urgent. Here, even if you do not have Citrix Workspace app software on your computer or device, the lite version opens the apps in your browser.
For using the light version, first, visit https://companyX.cloud.com (this is an example). Under the Account Settings > Apps and Desktops Launch Preference, you will be able to access the workspace without having it installed. This is a handy feature as it allows clients or users to save time if they are in a hurry or do not have the capacity for workspace.
How To Download Citrix Receiver
Citrix Workspace replaced Citrix Receiver in the year 2018. The older versions of Citrix Receiver are still available for download, but Citrix Workspace contains more features and enhancements. It is also more platform friendly than its predecessor.
Citrix Workspace is also more readily available for download. It is available for most platforms like Windows, iOS, Mac, Android, etc.
To download the Citrix Receiver, you need to go to the URL – https://receiver.citrix.com. Here the URL will present you with a download page. This page is automated to generate the download link depending on your device. If you open it through a Windows browser, the download link will be for windows, and it works similarly for the other platforms like Mac or Android. Once you click the link, it will redirect you to another page that will contain further details of the software.
On the second download page, there will be a link available at the front. The site writes the link as 'Download Citrix Workspace app for…,' and it will have the name of your device type. Once you click on it, the download should automatically start. After you have finished downloading, run the file (example.exe), and a simple installation wizard will pop up. Once it completes, click Finish. You will then see a window that asks for login credentials. This will be the signal that your Receiver is ready to go and use.
How To Update Citrix Receiver
Since August 2018, the Citrix Workspace app has replaced Citrix Receiver. For those who want to update their Citrix Receiver, there are ways to do so.
• Citrix Receiver can be auto-updated. As an administrator, the administrative template of Citrix Receiver Group Policy Object will help you configure the update. You can do this by running gpedit.msc in the template. Once you open it, you will find the Computer Configuration node. After this you select Administrative Templates> Citrix Components> Citrix Receiver> Auto Update.
For users of a hosted server, they can also update the Receiver automatically.
• In order to configure auto-update, they can start by right-clicking the icon that says 'Citrix receiver for Windows.' You can find it in the notification area. Then you choose the Advanced Preferences option and click the Auto Update.
Moreover, the updates also do not get to every user simultaneously. The time period of the delivery and group for delays decides this factor. Usually, it completes its arrival in a month. And in this way, most users obtain their Receiver and all other plug-ins within one to thirty days.
• The delay groups are characterized into three categories, namely – Fast, Medium, or Slow. Fast update rollouts happen at the start of deliveries. Medium rollouts happen during the middle of the delivery periods, and the Slow update rollouts occur during the end period of deliveries.
To ensure that the updates are successfully executed, it is necessary to have a strong or stable internet connection. And in case of any issues, there are various methods to troubleshoot these issues. We can usually learn these methods through the help at support.citrix.com.
Thus we can conclude that there are negative aspects to the server regarding high rates for administration costs and the delivery of various services through Citrix Server. We also face different risk factors of decisions due to multiple product licensing. Although these downsides exist, we cannot ignore the assets and utilities of the server. The advantage of having a Citrix Server is that companies that have diversified environments can all share and utilize the same applications. In modern times, this is more plausible as it reduces the extra workload. The users only rely on the host for most features.
Moreover, users get a chance to utilize resources of different types regardless of their device. Many companies rely on this server to store their various essential data because it is more secure than being kept in a physical device that could be easily stolen. To date, Citrix Server is still relevant in many areas.