Are you feeling overwhelmed by the huge list of personal trainer apps available today? Well, we cannot have overwhelming excuses come in between you and your fitness goals. Hence, we came up with the list of the top 6 best personal training apps that are available both on IOS and android devices. 
What can you expect from this list? The top 6 apps cater to several fitness needs that you may want expert assistance on. Along with the benefits and plans, you can find everything under one roof. 
Why personal trainer apps at all?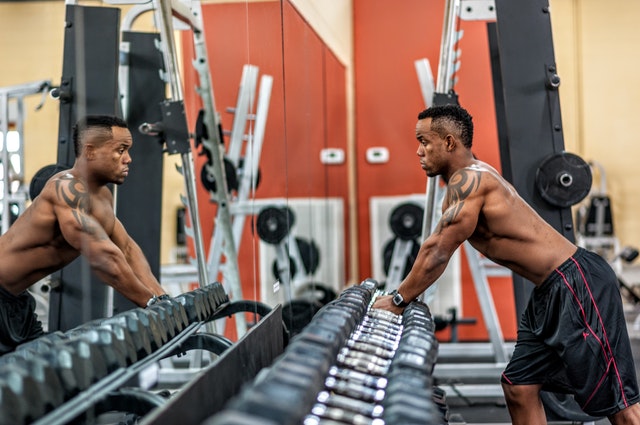 Even after people around the globe step towards the pandemics unlock procedures, 72% of the people prefer working out at their homes themselves. In such cases, personal training apps become a blessing in disguise. 
Yes, definitely you can practice working out on your own or by any video online. But what makes these apps different is the very essence of personal training. Good personal trainer apps cater to your specific fitness goals. 
You can also adjust your workout schedules as per your choice of difficulty and style. Along with that, you get a supportive group of the online community with whom you can kick start your fitness journey together while being accountable. 
Top 6 personal trainer apps 
1. FiiT
Originated from Great Britain, this fitness app is well known as the 'Netflix of Fitness' amidst a lot of expert personal trainers. FiiT contains more than 600 recorded fitness training sessions led by personal trainers. 
 It also comes with a tracking device and a digitalized mat where you can track your progress every day. It helps you to make a note about your fitness journey and even compete with others on the platform. The app is available both on IOS and android devices.  
 The membership plans begin from 20pounds per month. You can also avail for quarterly and yearly plans in which the pricing would be 12pounds and 10pounds accordingly. FiiT offers a 14day free trial where you can see for yourself if this space is the best fit for you or not. 
Android Users: Click here to download
Apple Users: Click here to download
2. FitOn
 The FitOn personal trainer app aims to create a holistic ambiance not just for fitness but for overall well-being both physically and mentally. It contains a variety of fitness plans and goals to choose from like cardio workouts, HIIT, strength training, yoga, dance, and others. 
 The app also includes guided meditations to take care of your mental well-being and reduce stress and anxiety. It contains a playlist of music that helps to improve and enhance your sleep quality. FitOn also includes over 500+ food recipes to cater to your healthy lifestyle. But that's not it. It allows you to video call and syncs your workout routines with your friends as well! 
 The app comes in two versions- FitOn and FitOn Pro. The FitOn Pro version holds access to meal plans, exclusive heart-tracking rates, special recipes, premium music stations, offline downloads, and others. The pro version is available for 29.99$ per year. 
Android users: Click here to download
Apple users: Click here to download
3. JEFIT
If you are looking for an excellent choice on both the side of the fence, Jefit is the platform that you are looking for. It is undoubtedly one of the best personal trainer apps for the users but also the best personal trainer app for trainers as well. With as many as 1300+ recorded fitness videos, Jefit caters to all your needs from a fitness app. 
It includes special features like editing and customized workout routines, monthly fitness challenges, and customized journaling features to track down your progress every day. Using the basic version of this platform will cost you absolutely nothing! The pro version is costing $39.99 for the whole year. 
Android users: Click here to download
Apple users: Click here to download
4. 7-minute workout challenge app
 This app is perfect for all those beginners who find it daunting to work out for hours every day. The 7-minute workout app has killed that obstacle as well. All the workout programs available in the app are customized and designed to complete your daily workout goals only in 7 minutes. 
 The fitness videos available on the platform do not require any equipment and are perfect for beginners, helping them to attain smaller goals every day. It is also the right match for people who lead a busy schedule. The app does not promise any miraculous change, rather focuses upon the idea of building a consistent habit. 
Android users: Click here to download
Apple users: Click here to download
 5. Nike Training Club
 This space is like heaven created on earth for all Nike fitness lovers! Nike Training Club provides more than 185 recorded workouts for various fitness plans and programs. The quality content that it can provide with along with your favorite Nike ambassadors as your host makes the app one of the best personal trainer apps. 
  You can choose among various workout plans such as HIIT, yoga, strength training, cardio, and others. The premium version takes you a step further into the world of streaming workouts, techniques to improve your health, mindfulness, and others. 
  The price for the premium version was $14.95 until the pandemic situation. Last year Nike announced to help people and give their premium plans away free of cost. 
Android users: Click here to download
Apple users: Click here to download
6. Map My Run
 If you are someone who is looking for an app to keep track of your running, Map My Run is your perfect fit. This personal trainer app is specifically designed to track your running time, logging more than 600 activities such as cycling, running, yoga and others. 
 This app does not eliminate out the basic features of tracking out workouts as well. Map My Run creates an all-in-one space for all the tracking requirements in your fitness goals. The app can easily track via wearables such as smartwatches. 
 The premium plans allow you to get the benefit of customized workout plans just for you! You can connect over 400 devices yet keep all your data in one place. Well, this definitely counts in as a boon for the users! 
Android users: Click here to download
Apple users: Click here to download
Conclusion
 A good personal training app can ease your fitness journey up to a huge extent. These spaces are convenient, easy to operate, engaging yet self-paced. You can always rely upon the community of fitness aspirants who dream the same with you, keeping you accountable and motivated throughout your journey.